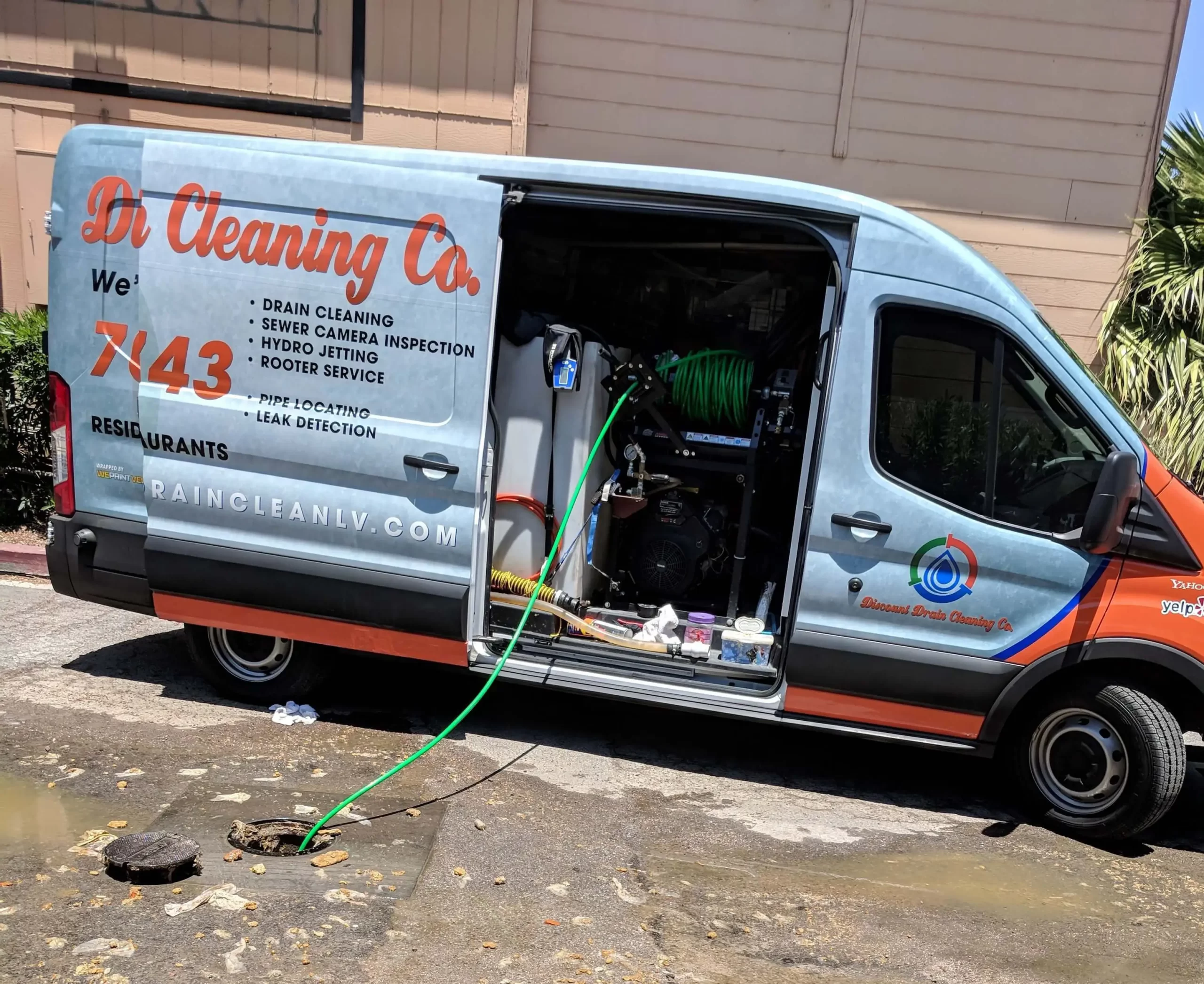 If it has been the nth time you had your drains cleaned, yet the clogs keep coming back, you might need a more powerful solution. At Discount Drain Cleaning®, we recommend hydro jetting in Las Vegas, NV, a pipe cleaning method that uses highly pressurized water to flush out debris buildup in your drain and sewer lines, restoring smooth water flow. Here are the instances when you should consider hydro jetting for your pipes:
When You Experience Frequent Clogging
Pipes get clogged once in a while due to accumulated sediment, grease, hair, and food scraps, among other things. In most cases, you can clear clogs with a plunger. If the clogs recur, sewer jetting can help you eliminate them for good. The nozzle attached to the jet blasts high-pressure water in different directions, ensuring no gunk and debris gets left behind.
When You Deal With Backups
Sewer backups are the bane of homeowners. Not only do they cause a horrible mess, but they also pose safety hazards. They often indicate a severe blockage deep in the line, which hydro jetting services can address.
When You Have Scaled Pipes
If you have cast iron pipes in your home, you will likely face clogs resulting from rust and scale buildup since they are prone to corrosion. Pipe jetting can help remove this buildup while avoiding damage to the pipes. We adjust the water pressure levels depending on the condition of your pipes.
When You Notice Tree Roots Growing Into Your Pipes
Tree roots can do a number on your drains and sewer lines because they are attracted to the water and nutrients in the pipes. They can force their way into the pipes, leading to cracks and clogs. Instead of using chemicals, which might only damage the pipes further, hydro jetting roots is the best way to go.
Hydro jetting is a long-term solution for piping problems. If you notice anything wrong with your drain or sewer lines, get in touch with the pros at Discount Drain Cleaning right away. Contact us to schedule an appointment.


I had the cartridge in my shower go bad and couldn't shut off my water. I called Walter at 6:00 am. He told me to shut off the water main and waited for him to get to my house and he fixed it in a matter of minutes, about 10-15 to be exact. I highly recommend them for any plumbing issues one might have.
jorge leon torres
Facebook Recomendation

We received a call from one of our tenants at a commercial retail center that all their toilets and sinks were backing up. We manage the property from out of town and rarely have plumbing issues, but now needed a plumber in a hurry. The tenant runs a childcare center and small children need access to bathrooms! After calling several companies who were too busy, one of them recommended Walter at Discount Drain. Lucky for us! Walter answered his phone immediately. He was friendly and committed to helping us out. He arrived at the property at the promised time and resolved our issue, keeping our tenants happy. His invoice arrived overnight with great detail and the price was reasonable. We won't hesitate to call upon Walter again.
POLLY A PONG, GENERAL MANAGER TRU G. WILHELM, INC.
Google Review

THANK YOU, THANK YOU. YOU WERE MY LIFE SAVER TONIGHT AT 11PM. MY BUSINESS HAD ALL BATHROOMS BACK UP. HE CAME TO THE RESCUE. I had called other 24 hour places that had been here for years. They didn't even care to return calls. When I them back 2 hrs later, they said is this an emergency call, I said yes. They said we can do this tomorrow. WALTER WAS MY LIFE SAVER. I WILL NOW CALL Discount Drain Cleaning LV CO.
DIANA PONTRELLI
Google Review

Walter came out a solved drain problem I've had for years. He refused to give up, where other said they couldn't do anything.. Highly recommend!! I will use them for all my plumbing needs.
RANDY RUSSEL
Google Review

Excellent service and fair pricing. I would highly recommend this company. Scoped my sewer and located the problem quickly. Couldn't have been any nicer!
TAMMIE GUSTSFSON
Google Review

Outstanding service. Was on time, price quoted was price charged, drains open and working in 30 minutes !! No mess to clean up, and was explained everything. Forget the ripoff plumbers in this city, that sell with the fear factor, and work you don't need. This is the only company to call.
BRUCE WARCHOL
Google Review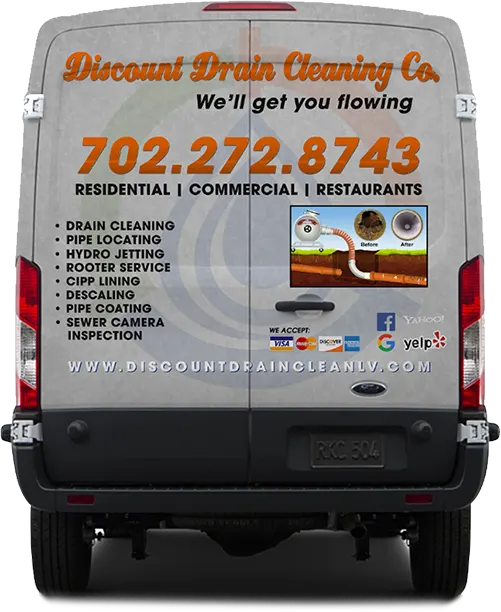 get in touch with us today
Meet our team of knowledgeable, dependable, and dedicated professionals. They are dedicated to getting your lines cleaned as quickly as possible with as little hassle to you as possible. Their number one concern is making you happy. If your drains are not flowing freely and you need a sewer line cleaner, Discount Drain Cleaning LV can get them flowing quickly. Call us if you need your drains inspected or hydro jetting in Las Vegas, NV, and the surrounding areas. We respond promptly and have emergency services available.