Trenchless Pipe Lining in North Las Vegas, NV
Enjoy all the benefits of pipe repair without the messy cleanup often associated with traditional methods with trenchless pipe lining in North Las Vegas, NV. It's a minimally disruptive pipe restoration process offered by Discount Drain Cleaning. And if you're a residential property owner looking for reliable results with less fuss and long-term value, you will definitely appreciate this approach to pipe repair.
About Trenchless Pipe Lining
Also referred to as cured-in-place piping or CIPP lining, trenchless pipe lining is an alternative to excavation. After we are done inspecting and cleaning the affected pipe, we complete this minimally invasive approach to repair with the application of a resin material. This is done with a liner that fits into the target pipe. When the coating cures, the result will be a like-new pipe directly inside the existing one.
Thermoform is a structural lining system that includes the use of a type of CIPP coating made from alloy materials. It's what we use to complete the trenchless rehabilitation process for our residential clients. It's also a highly adaptable lining solution that firmly molds to the host pipe by expanding as it cures.
Big Benefits
As long as conditions are suitable, trenchless pipe lining offers a wide range of benefits sure to be appreciated by our customers in the North Las Vegas area. Some of these include:
Situations That Call For Pipe Lining
Some signs you may benefit from trenchless pipe lining are less obvious than others. For instance, you may not think much about unusually lush or soggy spots on your lawn; yet these are signs of a leaking sewer line. If you need pipe lining, you may also notice slow drainage, recurring backups, or uneven water in toilets.
As for what could be causing sewer or drain line issues, tree roots are often the "root" of the problem as they seek out moisture. Pipe lining also has the potential to be the perfect solution if underground pipes are affected by: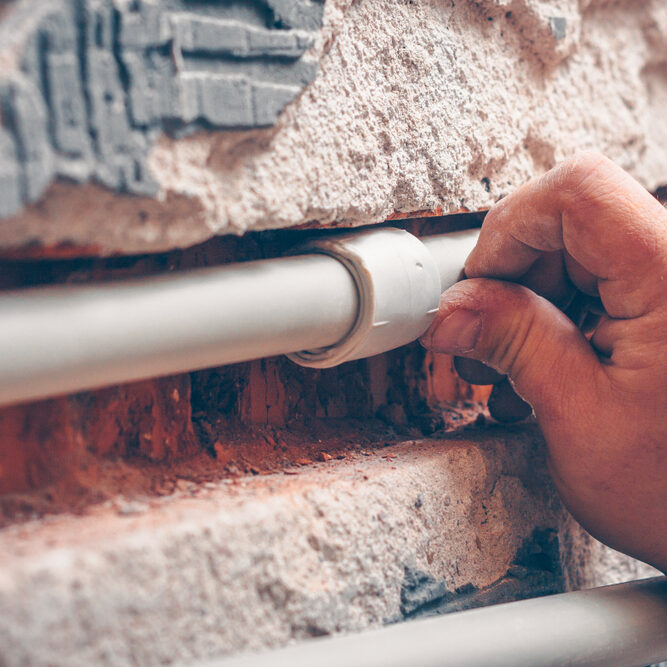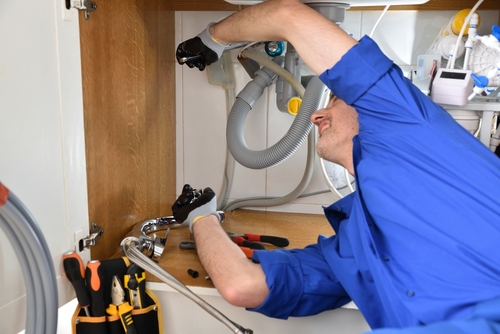 Rely on the Experts at Discount Drain Cleaning
Trenchless pipe lining is a flexible, cost-effective way to restore sewer and drain lines in North Las Vegas. As a certified trenchless formliner, Discount Drain Cleaning takes pride in making the pipe restoration process as efficient and convenient as possible from start to finish. We're also transparent with our pricing and detail-oriented with our work.


I had the cartridge in my shower go bad and couldn't shut off my water. I called Walter at 6:00 am. He told me to shut off the water main and waited for him to get to my house and he fixed it in a matter of minutes, about 10-15 to be exact. I highly recommend them for any plumbing issues one might have.
jorge leon torres
Facebook Recomendation

We received a call from one of our tenants at a commercial retail center that all their toilets and sinks were backing up. We manage the property from out of town and rarely have plumbing issues, but now needed a plumber in a hurry. The tenant runs a childcare center and small children need access to bathrooms! After calling several companies who were too busy, one of them recommended Walter at Discount Drain. Lucky for us! Walter answered his phone immediately. He was friendly and committed to helping us out. He arrived at the property at the promised time and resolved our issue, keeping our tenants happy. His invoice arrived overnight with great detail and the price was reasonable. We won't hesitate to call upon Walter again.
POLLY A PONG, GENERAL MANAGER TRU G. WILHELM, INC.
Google Review

THANK YOU, THANK YOU. YOU WERE MY LIFE SAVER TONIGHT AT 11PM. MY BUSINESS HAD ALL BATHROOMS BACK UP. HE CAME TO THE RESCUE. I had called other 24 hour places that had been here for years. They didn't even care to return calls. When I them back 2 hrs later, they said is this an emergency call, I said yes. They said we can do this tomorrow. WALTER WAS MY LIFE SAVER. I WILL NOW CALL Discount Drain Cleaning LV CO.
DIANA PONTRELLI
Google Review

Walter came out a solved drain problem I've had for years. He refused to give up, where other said they couldn't do anything.. Highly recommend!! I will use them for all my plumbing needs.
RANDY RUSSEL
Google Review

Excellent service and fair pricing. I would highly recommend this company. Scoped my sewer and located the problem quickly. Couldn't have been any nicer!
TAMMIE GUSTSFSON
Google Review

Outstanding service. Was on time, price quoted was price charged, drains open and working in 30 minutes !! No mess to clean up, and was explained everything. Forget the ripoff plumbers in this city, that sell with the fear factor, and work you don't need. This is the only company to call.
BRUCE WARCHOL
Google Review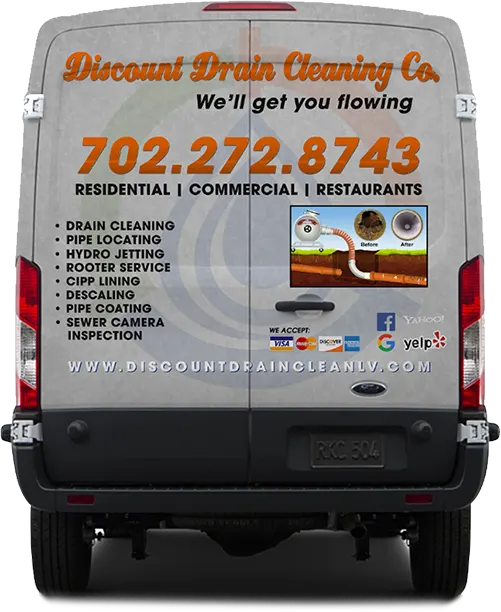 Make a smart investment by exploring your options with trenchless pipe lining. If everything is all set as far as ideal conditions for this approach to repair go, the Discount Drain Cleaning team will deliver prompt, top-quality, long-lasting results. Call us or reach out to our local pipe pros through our convenient contact form.